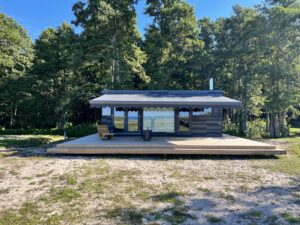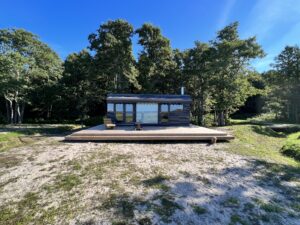 The sauna house has a large U-shaped sauna that can accommodate at least 7 people.

The sauna is equipped with a HUUMI heater and a SAUNUMI vent device with Himalayan salt balls.

At the customer's request, we also installed solar heating ventilation, which does not need to be connected to electricity.